Posted on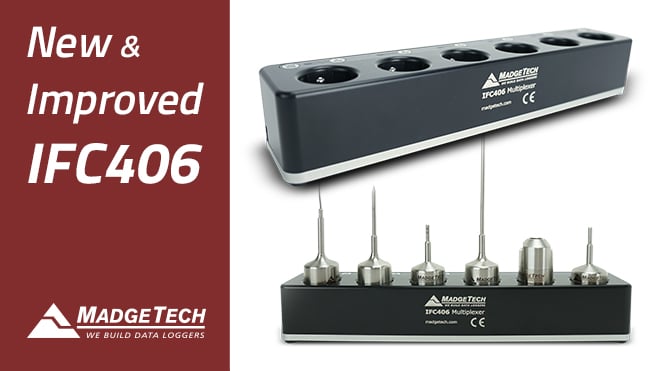 Why download readings one data logger at a time when you can download readings from multiple data loggers simultaneously? New features incorporated to MadgeTech's redesigned IFC406 Multiplexer Data Logger Interface makes downloading data easier than ever.
Compatible with any MadgeTech data logger with the same body style as the HiTemp140, the IFC406 allows users to retrieve data from up to six loggers using a single interface equipped with a common Micro USB connection. There's no need to remove keyrings from the loggers beforehand, just dock and download. Using the MadgeTech Software, watch the data roll in with readings from each logger now represented by its number spot on the interface.
Interested in learning more about the IFC406 give us a call at (603) 456-2011 or email us at [email protected].
Compatible data loggers: HiTemp140 series, RHTemp1000, Temp1000IS, RHTemp1000IS, PRTemp140 & PR140